Get to know our new layout
We know that change can be overwhelming. So we made this easy guide to show you the main new features of our revamped website!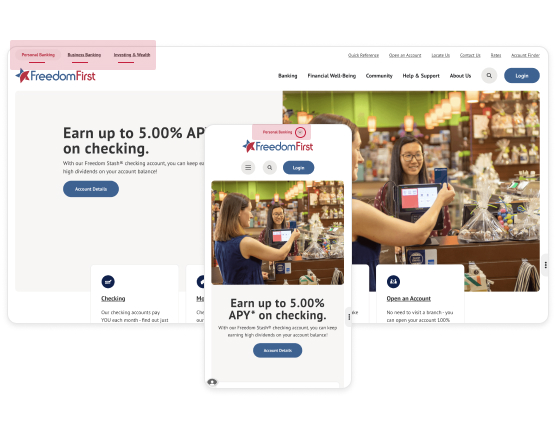 Sub service menu
On the top left of your page, you can access any of the three main sections of our site - personal banking, business banking, or investing & wealth.
This allows you to find relevant content all in one place depending on what you're looking for!
On mobile, these menus are above our logo at the top of the page.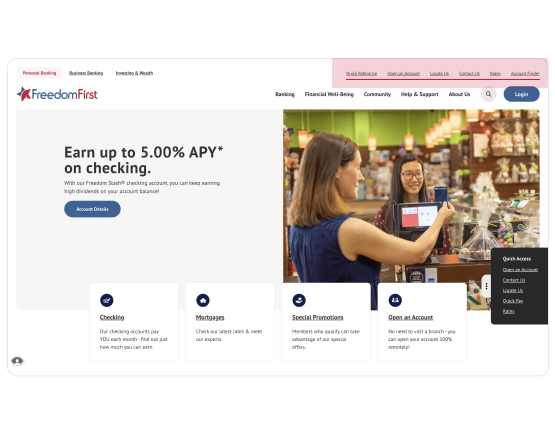 Top links
On the top right of your page, you can find our most frequently used links for easy access: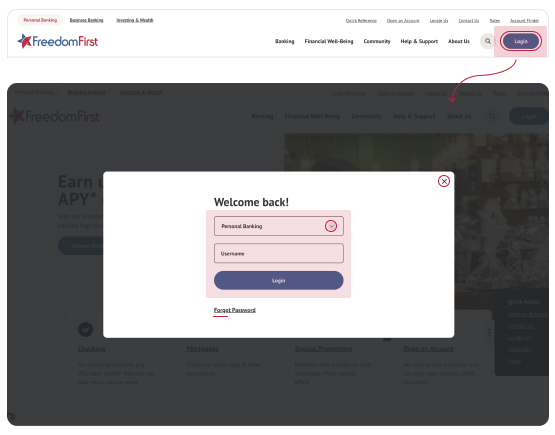 Login
Your Online Banking login is still right where you're used to finding it - on the top right of your screen.
Click the blue 'Login' button and enter your username as you normally would on our old site to get started.
If you have a business account, you'll need to select 'Business Banking' from the drop-down menu.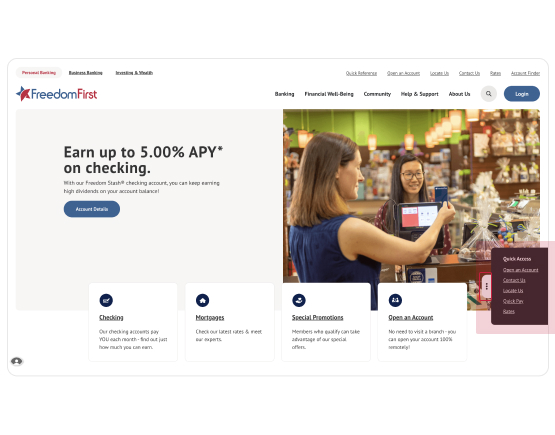 Quick access menu
On the right side of the page, you'll find a little gray box with 3 vertical dots. This tab will open the Quick Access menu on any page of our site, for added convenience and access.
Here you can find these pages: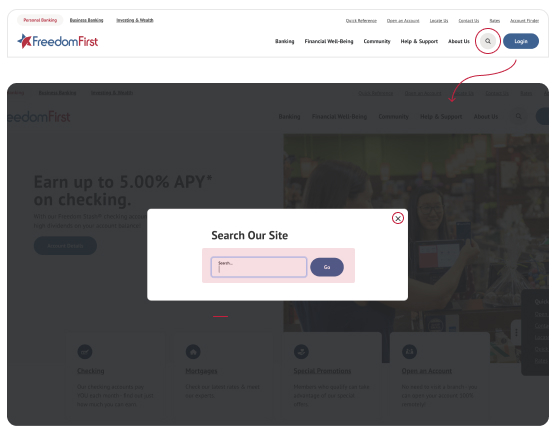 Search bar
To the left of your login button, you'll find a gray circle with a magnifying glass. Clicking this icon will open the search bar, where you can type in whatever you're looking for on our site to find it quickly.