Freedom First
Find your freedom today.
Whatever your banking needs - from personal to business banking, to commercial lending and private banking, to Impact Banking and financial counseling - you can Find Your Freedom at Freedom First.

"I chose Freedom First because every single employee that I've met has put me first. You just don't get that with big banks. Being a multicultural family that speaks several languages - English, Korean, and Japanese - we found that no matter the language or cultural understanding that we needed, the employees at Freedom First will always help us out."
- James Taylor, Roanoke Area Attorney

"I like the way that Freedom First has programs that are designed to help people who are underserved by the typical banking community. I heard about it and thought, 'I'd like to work with a business like that. I'd like to have that for our banking.' And I love our banker - she connected us with other people in the community who helped us with our business, and even some who we ended up hiring as agents."
- Mary Brogan, Brogan Insurance

"Helping people on a daily basis really brings me a lot of joy. I think that being able to know people not only on a financial level, but also on a personal level, is what makes Freedom First the place where people bank for good."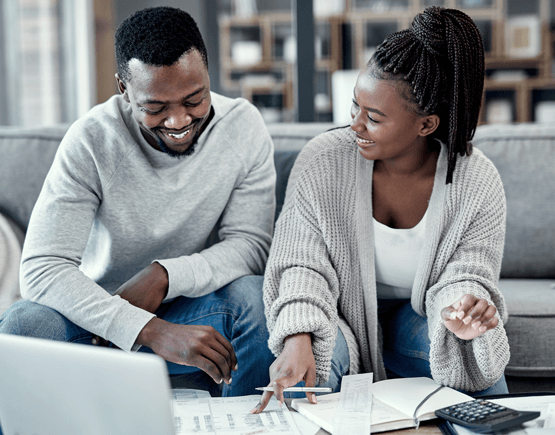 Wealth & Investing Resources
Check out our Wealth & Investing resources to help you succeed!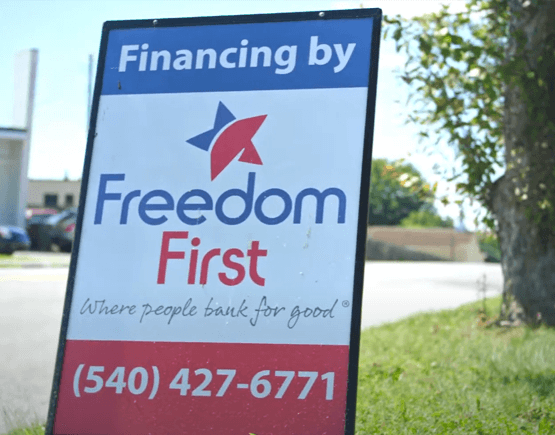 Our community impact.
Freedom First brings capital into our local community so that everyone has an opportunity to achieve their financial goals. Learn about all the different ways we impact our community.
More from Freedom First
Explore everything we have to offer.