What does 'financial well-being' mean?
having control over your day-to-day finances,
being able to cope with unexpected expenses, and
being able to make choices that allow you to enjoy life.
It's when you're feeling stable, secure, and have access to financial resources and opportunities, all of which leads to a sense of satisfaction and peace of mind.
Why is Financial Well-Being Important?
Stress reduction: Good financial health reduces stress and anxiety, allowing you to live a more fulfilling life.
Improved quality of life: Financial stability enables you to meet your basic needs and pursue your life goals and aspirations.
Better decision-making: A strong financial standing allows for better decision-making, since you're better equipped to manage your finances, invest in your future, and prepare for emergencies.
Financial security: Financial well-being provides a sense of security and reduces the risk of falling into poverty or debt.
Increased opportunities: Good financial health provides you with more opportunities, including access to credit, higher education, and the ability to start a business.
Overall, financial well-being is crucial for both personal and financial success, and it's an important factor in overall health and happiness.
Manage Your Financial Well-Being
Just like you'd get a check-up at the doctor's office, it's a good idea to figure out what your current financial well-being is. The CFPB has a free tool that lets you accurately and consistently measure your financial well-being before and after taking steps to improve your financial situation.
Freedom First members who are enrolled in online banking can use our free credit score monitoring tool without impacting their credit score. You can see a breakdown of your report, see tips on how to improve it, simulate changes to your score, and more.
Freedom First members who are enrolled in online banking can also use our free budgeting and personal finance tool. Track spending, set goals, manage your budget, and see the full picture of your finances.
Free Financial Calculators
Our extensive library of financial calculators is free for anyone to use! Estimate loan payments, compare mortgages, simulate savings habits, and more.
Meet with one of our bankers to review your finances, ask questions about your accounts, and see if we can save you money.
Meet over the phone or in-person with professionally-trained and certified financial counselors one-on-one at no cost to you. They can help you navigate credit challenges and debt, wealth building, homeownership, retirement planning, and more.
Our expert team can help you take a full look at your assets and help you with investing, retirement planning, college planning, and more.
No matter what stage you are in the home buying process, our local mortgage experts are ready to answer your questions and provide guidance.
Our Private Banking team can help you make the most of your finances today and grow your wealth for the future with concierge-level service and tailored products to suit your unique banking needs.
If you are a business owner looking to provide additional benefits to your team, Freedom First's 
Freedom@Work Program
 will bring financial expertise, knowledge, and services directly to your workplace as a benefit to your employees. 
GreenPath is a national nonprofit provider that has partnered with Freedom First to help people eliminate debt, improve credit, and build budgets that work for them. GreenPath provides extended phone counseling hours and can provide services in over 170 languages.
We provide a library of free useful articles that can help you navigate through any life stage.
Explore GreenPath's LearningLab for all things financial. They bring you free well-researched courses and tools to enable a better understanding of money for a healthy financial life through self-study. Additional tools include:
The Roanoke FEC also provides useful articles, videos, and infographics in English and Spanish free for anyone to use.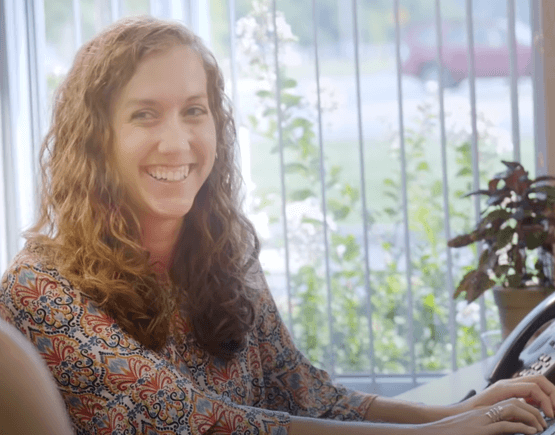 Relationship Review
Meet one-on-one with our expert team to see if we can save you money on payments, find you a better rate, or simply answer your questions.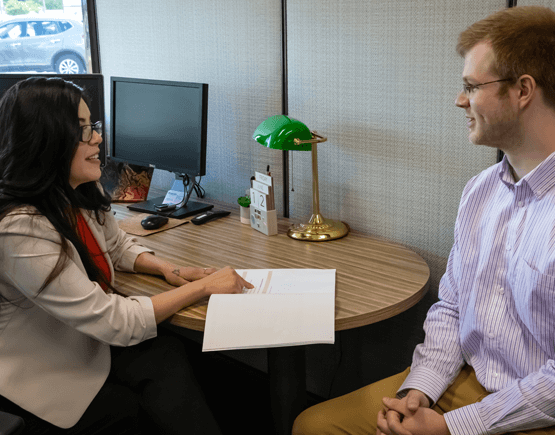 Speak to an expert.
The Roanoke Financial Empowerment Center is available to anyone in our region at no cost to them, even if you're not a member of Freedom First.
The professionally-trained counselors work with you in a judgment-free environment to achieve your financial goals.
Freedom First's products and services directly support the financial well-being of our members in ways such as...
...and so much more!