Our Mission
Helping People Prosper — Helping Communities Thrive
Our Promise
Most banks evaluate their worth by how much money they keep.
At Freedom First, we measure our value by how much we give back.
Our Purpose
Freedom First is a member-owned, democratically operated, not-for-profit organization managed by a volunteer board of directors, with the specified mission of meeting the credit and savings needs of consumers, especially persons of modest means. The purpose of this Credit Union is to promote thrift among its members by affording them an opportunity to accumulate their savings and to create for them a source of credit for provident, business, or productive purposes.
By helping everyone improve their financial well-being
By helping communities be more vibrant, equitable, and inclusive
Our Values
To us, "Where People Bank for Good" means that:
We utilize our members' collective resources, resulting from our shared success, to be an economic catalyst in our community and improve the quality of life for everyone.
We transform communities through community investment, impactful stewardship, and transformative solutions.
Freedom First provides a wide range of banking services for people and businesses in the Roanoke, New River, and Shenandoah Valleys as well as throughout Central and Southwest Virginia.
What sets us apart is that our shareholders are our members — which means that we put your interests first.
That means fewer fees, better interest rates, and quality local service. We are headquartered locally, led by a volunteer
Board of Directors
representing our community, and we help everyone improve their financial well-being as well as help communities be more vibrant, equitable, and inclusive. That's why you can rest assured that when you bank with us, your money stays here — where it matters. We are truly the place
Where People Bank for Good
.
Where People Bank For Good® Means...
Freedom First is a not-for-profit financial institution owned by its members and operated by a volunteer Board of Directors for the benefit of the members. What does "Where People Bank for Good" mean for you in terms of the banking products and services offered?
Responsibility Over Profit. Our profit goes towards ensuring reserve funds are adequate to safely survive economic downturns, loan losses, and periods of slower income growth. Also, members benefit by getting lower loan rates, higher deposit rates, fewer fees, and better service.
Your Voice Matters. As a member, you vote for the Board of Directors; in fact you could run for a position on the Board of Directors. Since our volunteer Board of Directors is comprised of members, it guarantees that the Credit Union looks out for your interests — not big profits.
Your Money is Safe. We are regulated and insured by the National Credit Union Administration(Opens in a new Window), an independent federal agency of the United States Government that charters and supervises federal credit unions and insures each member's deposits up to $250,000 per account, per ownership category.
Community-Minded. It is a goal of the Credit Union to provide affordable banking and loan products to people from all walks of life, regardless of socio-economic status, as well as improve the overall quality of life of the areas we serve through our community development and economic development projects.
The Credit Union Difference
Credit unions are not-for-profit — so their number one concern is helping the people they serve. But the benefits of credit unions don't stop there.
Fewer fees, great rates, and local decision-making on loans are just a few of the ways being part of Freedom First benefits our members every day.
Check out how we've
given back to our community
with our nationally recognized grants program, our academic scholarships, and our Impact Banking products and services.
More than 60,000 people who live and work in Central and Southwest Virginia enjoy the benefits of membership every time they stop in a branch, log in to online banking, and use one of the thousands of free ATMs in our nationwide network.
The National Credit Union Administration (NCUA) is the independent agency that administers the
National Credit Union Share Insurance Fund (NCUSIF)
. Like the FDIC's Deposit Insurance Fund, the NCUSIF is a federal insurance fund backed by the full faith and credit of the United States government. The NCUSIF insures member savings in federally insured credit unions, which account for about 98 percent of all credit unions in the United States - including Freedom First. The NCUSIF covers the balance of each member's account, dollar-for-dollar up to $250,000, including principal and posted dividends through the date of the failure.
The NCUA's
Share Insurance Estimator
lets consumers, credit unions, and their members know how its share insurance rules apply to member share accounts—what's insured and what portion (if any) exceeds coverage limits.
What is a CDFI, and how are they different from most big banks? CDFI stands for Community Development Financial Institution, and it is a special designation from the U.S. Treasury. This designation ensures that we put the community first by serving people who cannot access services at most banks, all while fostering economic growth by financing the local businesses you know and love.
---
"Community development financial institutions (CDFIs) are private financial institutions that are dedicated to delivering affordable support to help low-income, low-wealth, and other disadvantaged people and communities join the economic mainstream.
By financing community businesses—including small businesses, micro-enterprises, nonprofit organizations, commercial real estate, and affordable housing—CDFIs spark job growth and retention in hard-to serve markets across the nation."
---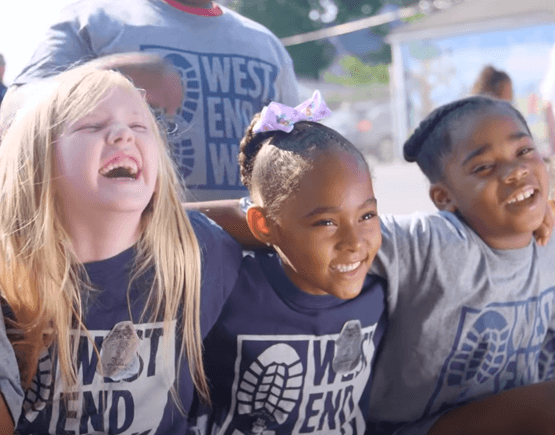 Our community impact.
Freedom First's mission is Helping People Prosper - Helping Communities Thrive. See just how much we impact our community.