Anyone who has driven an unreliable vehicle knows it can limit your ability to earn, spend time with family, and choose your housing, schools, and social activities.
This partnership between Freedom First,
TAP
in the Roanoke Valley,
NRCA
in the New River Valley,
STEP, Inc.
in Franklin County, and multiple auto dealers incorporates financial education and vehicle maintenance classes with our loan product.
Participants purchase a reliable vehicle with a low-interest loan and gain financial management skills to help them reach their goals.
Responsible Rides® helps working families avoid the high interest rates offered by predatory lenders, high down payments, hidden purchase costs, and the limitations caused by a poor credit history.
Responsible Rides® includes
financial education
 and vehicle maintenance training. So participants are not only able to purchase a car, they're able to keep it.
Our full-time, in-house coordinator has streamlined the lending process for borrowers and coordinates vehicle maintenance classes. The coordinator also travels regularly to meet with Franklin County residents. Responsible Rides® has transformed lives, enabling people to own their own car and have reliable means to get to work.
For questions and a full list of Responsible Rides® program requirements, please contact our coordinator below.
Learn more about how Responsible Rides positively impacts our community: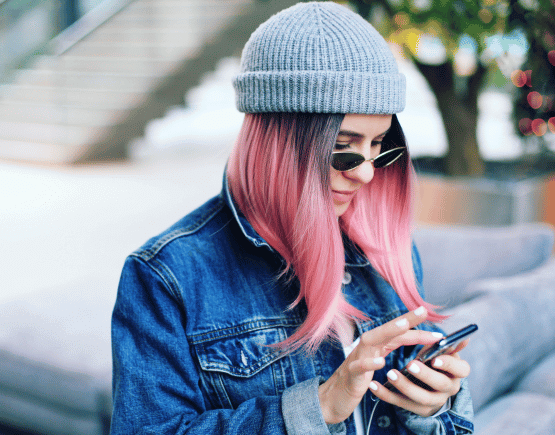 Get Paid Early with Direct Deposit
Wednesday is the new Friday with Freedom First's Get Paid Early feature when you have direct deposit!
"I now have transportation, a job, and have established a solid footing — financially and emotionally. Thank you Freedom First Credit Union."

—CeCe M., Responsible Rides® Participant
"I had a hard time finding my car during the COVID-19 pandemic, but Kim helped me every step of the way. When I finally found the perfect fit, I was able to walk into my neighborhood Freedom First branch and pick up my check for the auto loan that same day!"

—Alicia S., Responsible Rides® Participant
"I can't imagine where we'd be right now without the car that we do have because it's so reliable."

—

Deanna G.,

Responsible Rides® Participant
"Responsible Rides isn't just 'Here's a car.' It's 'What do you need to know about owning a car? How do you take care of a car? How do you do this yourself?'"

—

Mark Crouse, Executive Director of STEP, Inc.
Financial Well-Being Impacts Everyone
No matter where you are in life, you could benefit from a boost in financial well-being.