Whether you need funds quickly without collateral, want to consolidate debts, cover unexpected expenses, or finance a personal project, unsecured loans offer flexibility and convenience.
An unsecured loan means that you are not attaching an asset to your loan, like property or a savings account. That's why your credit score determines your rate - your creditworthiness is seen as the "guarantee" that you will pay back the loan. This is the most common type of personal loan.
Unlike a credit card, a personal loan offers a fixed rate over the life of the loan - meaning predictable monthly payments. Find an option that works for you, with terms ranging from 12 - 60 months.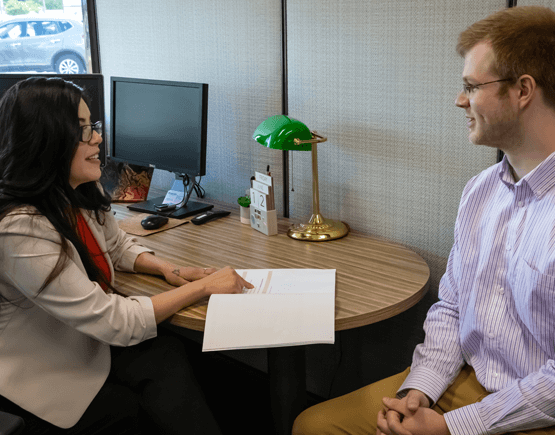 Speak to an expert.
The Roanoke Financial Empowerment Center is available to anyone in our region at no cost to them, even if you're not a member of Freedom First.
The professionally-trained counselors work with you in a judgment-free environment to achieve your financial goals.